Everest - Friday
Information for you and your parents/carers (Todays work below is this announcement)
TAKING STORYTELLING TO NEW LEVEL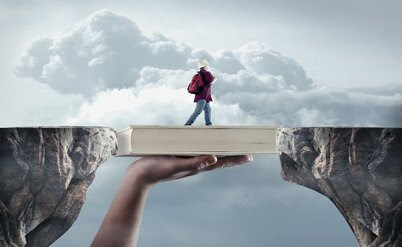 New Story Collaboration Website That Aims to Ignite a Child's Creativity.
LONDON, UK, May 12th, 2020 –
A new website that offers children the potential to become one of the authors of a story launched today.
The first two pages of the story are already there on the website for children to read, but it is up to them to decide what happens next. Following the guidelines given, children are invited to create and submit their version of what should happen on the next page. The best submission will be chosen and become part of the story.
Over time pages created by children will be added to the story until it is complete. The children who wrote the successful submissions will be named as the author of their page on the website and printed copies of the story will be produced naming them too.
The project aims to encourage reading and writing among children and to help them to express their creativity and imagination through submitting their own version of what should happen next.
Paul, the Creative Director of Beyond Theatre the company responsible for the initiative said: "Reading and writing is so important for children; for their education and for their future. We really hope that this idea will make children feel more engaged and involved with the story and the whole creative process."
According to the National Literacy Trust, 7.1 million adults in England can be described as having 'very poor literacy skills', which locks them out of the job market and significantly affects their quality of life. The following is a list of statistics related to childhood reading and writing developed from research carried out by the National Literacy Trust:
One in eight disadvantaged children in the UK say they don't have a book of their own
Children who enjoy reading and writing are happier with their lives
The longer children keep and enjoyment of reading going, the greater the benefits are in the classroom
Children born into communities with the most serious literacy challenges have some of the lowest life expectancies in England
Three in five children in the UK enjoy reading
Only half of the children in the UK enjoy writing
"It is so important that we, as a society, do everything we can to encourage our children to develop a love of reading and writing," added Paul.
"By putting children in the driving seat and allowing them to decide where the story goes next, we hope that more children will engage with our books and explore the wonderful world of storytelling."
Paul's team are more usually to be found creating exciting immersive musical theatre productions, where even the venue, food, and drinks are part of the show. But in the current situation, where coronavirus makes live theatre something we can only dream of, Paul found himself with time on his hands and a need to create something new.
"We've been creating these wonderful immersive theatre productions with our company Beyond Theatre for a few years now and they've been very successful. We thought that if you can go beyond theatre, why not go beyond a book and so the idea of our online collaborative storytelling website was born.
"I believe this is the perfect time to launch this project," said Paul. "People are spending more time at home with their children and are looking for things to do with them. At the same time, this is an online activity, which appeals to the younger generation, but it is more educational than playing computer games, which appeals to parents and teachers.
"The impact of coronavirus was a huge shock to everyone and for companies in the entertainment sector, like Beyond Theatre, it is a nightmare some will be unable to wake up from. However, it is also providing us the opportunity to launch a new concept that we love and we are extremely proud of; and we hope it is one that children everywhere will also love and have fun with."
_________________________________________________________________________________________________________________
English - Writing
Writing a recount
A recount is a way of telling others about an even that has happened. For example let's say there was a man fishing when an alien space ship arrived, if he was to write to his friends about this experience then we would say he is recounting what has happened to him. He would describe what happened to him in the past tense and it would be in the first person. Here's an example:
Last Saturday I was feeling bored in my house so I decided to bake a cake. I had to go to the shops first, to buy the ingredients. I was lucky when I arrived at the supermarket as it wasn't too busy. I bought my ingredients and I returned home. When I got home, I went straight to the kitchen and turned on the oven to get it to the correct temperature. Next, I mixed all my dry ingredients in one bowl and my wet ingredients in another bowl. After that, I poured the wet ingredients into the dry ingredients and mixed them all together. I poured the mixture into a baking tin and put it in the oven to cook for an hour. While I was waiting, I mixed up some cream frosting. When the cake was cooked, I took it out of the oven and let it cool on a cooling tray. When it was cool enough, I took it out of the baking tray and covered it in the frosting. When I had a taste of it, it was delicious!
Now watch this video to take a closer look at the techniques used to write a recount.
Writing a recount
How to write a compelling recount:
Write your recount in the

first person

because it happened to you.
I used detailed maps to plan my flight.
Use the

past tense

because it has already happened.
I had trained for years!
Clear structure. Use paragraphs to separate the beginning, middle and end. Your middle section should include at least three events or experiences.
Recounts are written in the order in which they happened (chronological order). Use time conjunctions eg: firstly, next, then and finally to show this.
Using description to add detail will enable your reader to build an image in their head.
The aeroplane's long propellers reflected the sunlight.
It is important to share your feelings about what happened throughout your recount.
My stomach turned continuously as I took off. I was incredibly nervous!
Use emotive language so the reader understands your point of view.
I put blood, sweat and tears into planning my flight to ensure it was successful.
Activity 1
Check your understanding using this diamond nine activity.
Download a fillable template here:
Can you order the following features of a recount from the most effective (at the top) to the least effective (at the bottom)?
Activity 2
Watch this video about the explorer Amelia Earhart.
Write down some key facts you learnt about Amelia.
Imagine it is 1932 and you are Amelia. You have just landed after the first ever transatlantic flight and need to write down as much as you can about this fantastic experience!
Write a recount of your amazing journey.
Remember to include some of the key features of a recount.
Top Tip
In your concluding paragraph, try to:
pose a question to the reader
look forward to the future
For example, 'As I look towards my future, I'd love to fly around the whole world! Would you like to learn how to fly?'
________________________________________________________________________________________________________________
Art
Michelangelo Buonarotti was born in Caprese, Italy on March 6, 1475. He was still young when his family moved to Florence where Michelangelo grew up. His mother died when he was only six years old.

Growing up in Florence during the Italian Renaissance was the perfect environment for young Michelangelo. Even as a child all he wanted to do was paint and be an artist. His father, a local government official, wanted Michelangelo to go to school, but he had little interest in school. At the age of thirteen he was apprenticed to Domenico Ghirlandaio, a painter and artist.
The Pieta

In 1496 Michelangelo moved to Rome. A year later he received a commission to make a sculpture called the Pieta. It would become one of the masterpieces of Renaissance art. The sculpture shows Jesus after he was crucified lying on the lap of his mother Mary. Today this sculpture sits in St. Peter's Basilica in the Vatican. It is the only piece of art that Michelangelo signed.
The Pieta
Statue of David

Michelangelo's fame as a great artist began to grow. He returned to Florence and received another commission to create a large statue of David. It took him a couple of years to finish the giant statue. The piece of marble he began with was very tall and thin. Many people didn't think he could do much with it. He worked in secrecy, not letting anyone see it until it was finished.
Statue of David
David became Michelangelo's most famous work of art. It is thirteen feet tall and was the largest statue made since Ancient Rome. It is considered by many experts in art to be a near perfect sculpture. Today the statue resides at the Academy of Fine Arts in Florence, Italy.
The Sistine Chapel

In 1505 Michelangelo returned to Rome. He was commissioned by the Pope in 1508 to paint the ceiling of the Sistine Chapel. Michelangelo considered himself to be a sculptor, but agreed to paint the Sistine Chapel for the Pope. He worked for four years, painting upside down on a scaffold in order to finish the painting. The painting was huge (141 feet long by 43 feet wide). It contained nine scenes from the Bible down its center and over 300 people. This piece of work took Michaelangelo 4 years to complete! And in all that time he spent lying on his back on scaffolding in the chapel as he created this amazing piece of work!
Activity
What I would like you to do, if possible, is to get a piece of paper and stick it to the underside of a table or a desk that you have where you live. I'd like you to lie on your backs and draw me a picture, just as Michaelangelo did. It can be of anything you like! What I would like though is for you to tell me how easy or difficult it was. Did you encounter any problems while doing it? Can you imagine what it would have been like if you had to use paint?
I'd like to see photo's of you doing the work and of course, photo's of your finished pieces as well. Send them to: